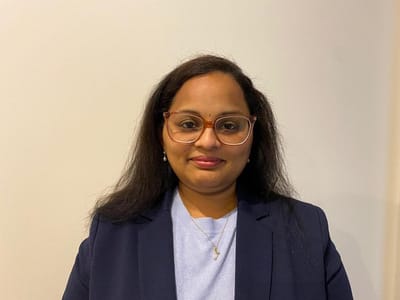 At Sam Migration Services, we specialize in providing comprehensive and reliable migration solutions to individuals and businesses worldwide. With a team of experienced professionals, cutting-edge technology, and a commitment to excellence, we are dedicated to making the migration process smooth, efficient, and stress-free.
It is owned by the Registered Migration Agent Kaveri Babu Jayasree (MARN:2016368).
Our Vision:
Our vision is to be the leading migration service provider known for delivering exceptional results, personalized solutions, and unparalleled customer satisfaction. We aim to simplify the complex world of migration and empower our clients to embrace new opportunities with confidence.
Expertise: Our team consists of experienced migration professionals who stay updated with the latest immigration laws and regulations, ensuring accurate advice and guidance.
Personalized Approach: We recognize that each migration journey is unique. Our solutions are tailored to individual needs, ensuring the best possible outcomes for our clients.
Transparency: We maintain transparency throughout the migration process, keeping clients informed at every step and providing a clear understanding of costs and timelines.
Technology-driven: Our use of cutting-edge technology streamlines the application process, reduces paperwork, and ensures data security.
Client-Centric: Our clients are at the heart of everything we do. We prioritize their needs, concerns, and aspirations, striving to exceed their expectations.
Our core values are ethics, honesty, integrity and respect for each other.
See what our clients have to say about
Sam Migration Services.
Kaveri BABU JAYASREE
MARN:2016368